Private house in Chile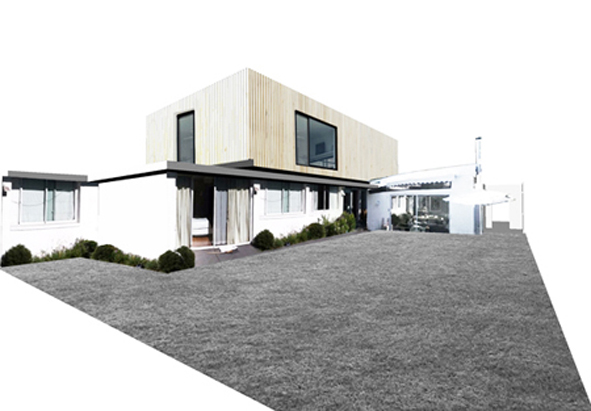 Our customer required an extension of his one-storey house. To meet his needs we introduced a new element, made of a completely different material, which is sustained on the existing building as a kind of graft. An inner staircase connects both areas transmitting upstairs the life from the main floor.

The new element, the graft, is a wooden box supported by the existing walls of white concrete. One eye in each façade give light to its interior.

The interior layout is organized as an open space ziz-zagging among the solid elements of the plant. Sliding doors permit to create independent spaces or convert the area on a single space.