residencial building in Santiago de Chile
architects: ipiña+nieto arquitectos client: inversiones inmobiliarias araba location: calle monjitas 530. santiago de chile construction: moguerza constructora area: 1075 m2 project year: 2014/2017 / documentation: pablo casals aguirre /
- selected work at the xxi chilean architectural biennale - selected work at the xi biau, iberoamerican architectural biennale -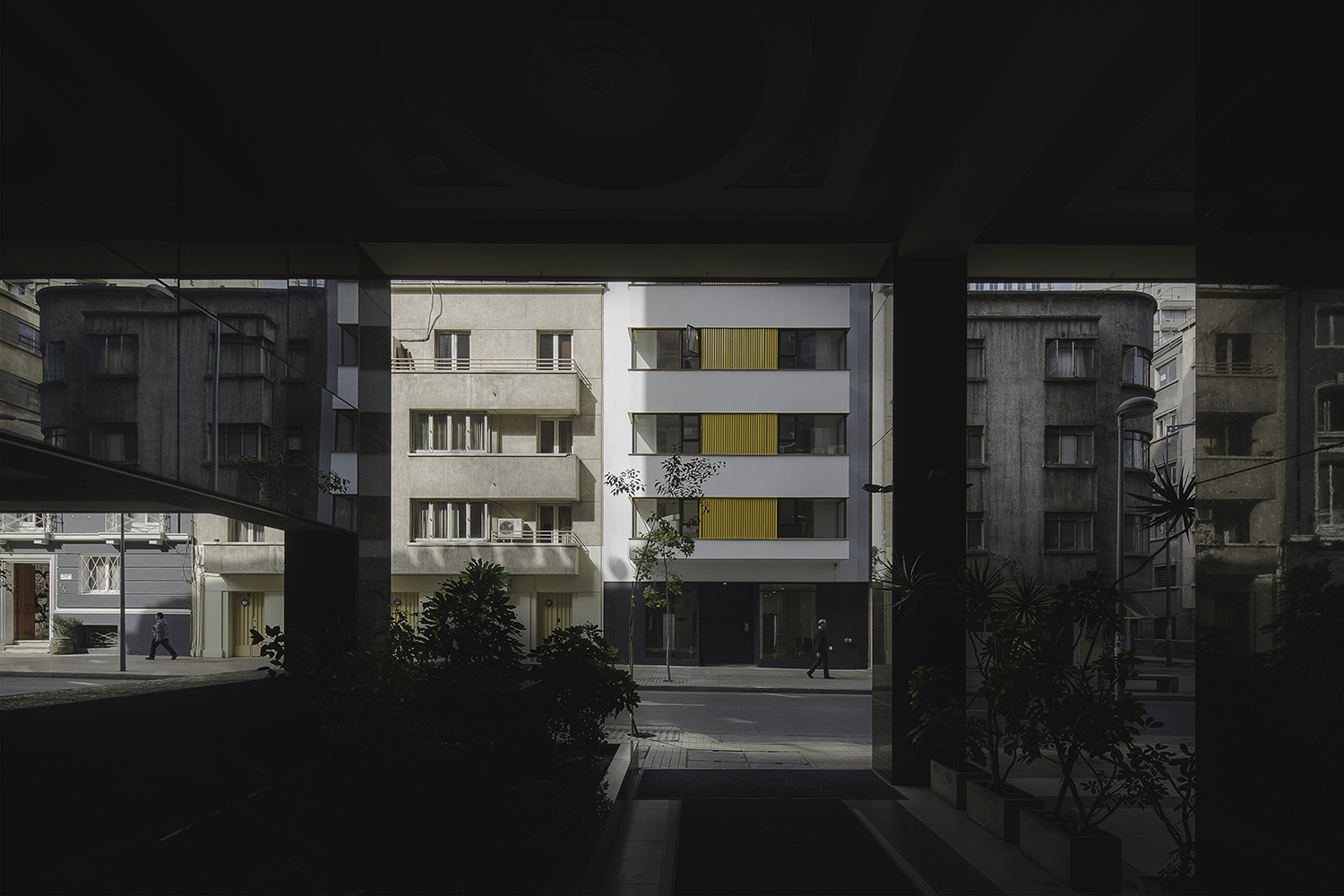 The apartment building La Juliana is located in the very heart of Bellas Artes area in central Santiago. Its frontal façade measuring 8,77m, a quite narrow front, overlooks calle Monjitas.

The project takes advantage of its double orientation by conceiving it as a continuous space articulated by a big wall cabinet unit in the dividing wall. This cabinet is adapted to the space it serves, from the living to the kitchen, from the kitchen to the bathroom and from the bathroom to the bedroom. The apartments plant has been designed to encourage cross-ventilation, allowing to open to both north (living) and south (bedroom) façades.

A big patio gives natural light to each flat. This patio allows the apartment to overlook an inner common space, aiming to create communication within the residents.

The main street openings of these apartments are designed to direct the look of the resident to the busy and active calle Monjitas, an important street which connects hot points of the city such as Lastarria and Plaza de Armas.